01 02

03 04 05 15 16 19 20 21 22 23 24 25 26 27 28 31 32 33 34 I mentioned this a little bit ago, but coming to a Kindle near you TOMORROW is:





Easter Carats

! (Yay!)

I'll be posting as soon as it's up on Kindle. I've been trying to make the most of nap times and decided that since September is so far away for Sketchy Behavior's release, we could at least have some lighthearted summer time reading!! :)

Don't have a Kindle? No worries. You can download an app to read Kindle books on your Mac

here

and on your PC

here

. Also, if you have an iPhone, iPad or one of the new iPods, you can download an app for them

here

. I'd really encourage you to get the app - there are TONS of fabulous Christian fiction books that will occasionally be on sale (sometimes as low as free!) on Kindle.

I hope y'all enjoy

Easter Carats

!! :) I haven't written just a sweet romance in a long time. I have to say - I loved getting to know Emilie and Blake's story!

I discovered today during a moment of weakness involving graham crackers, a grouchy needing-a-nap baby and me just trying to eat a bowl of cereal in peace that my son loves watching Barney and Friends.

Crap.

Those songs have been playing in my head all day. Actually, it was kind of cute. Nathan danced, laughed (sometimes at the right places!) and clapped his hands when all the entirely too cheerful and starchly dressed kids on the video did. I would be lying if I told you I didn't take a video of him watching Barney.

But that seems like a hundred and twelve degrees of FIRST TIME MOMITIS, so I might have to lie and pretend that no such videos exist in this house. :)

Y'all have a great afternoon!!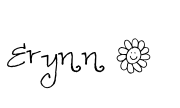 35 36 37 38