01 02

03 04 05 15 16 19 20 21 22 23 24 25 26 27 28 31 32 33 34 Saturday morning, Jon and I were finishing up breakfast while Nathan decided that our pantry needed to be rearranged. He would take something out, yell what it was and then set it on the kitchen floor.

"OMEO!" (or Oatmeal, as most of us like to call it.)

"OREO!" (Translated: Cereal. Or anything that appears crunchy.)

Then followed a whole string of things that I could not translate at all. Finally, he got to our coffee stash. He pulled out a bag of Starbucks, pointed to the logo and said, "Taysee!"

Which is what he calls my sister. Who works at Starbucks.

Jon and I laughed SO hard. We drove by a Starbucks on our way to church the next morning and he again pointed out the window and said, "Taysee! Taysee!"

Hilarious. And not a bad thing to be known for. ;) He loves his Auntie Cayce so much! As soon as I mention we're going to see her, he becomes the happiest little boy in the whole world. I asked him this weekend if he loved his Aunt Cayce and he said, "Yeah. Taysee and Dodo." (Dodo = Kody) I'm so glad that his short list of people he loves includes his dog who can still barely stand him and doesn't include his parents who adore him. ;)

Saturday night, we were again watching (what else?) Tangled while we were finishing getting ready for our fun dinner date with Hayley, Clint and Leigh Ann and Nathan insisted on watching it like this:



He's apparently into horses at the moment. ;) And I promise I don't let him watch TV all the time. Just when we're sick or when I'd prefer if he wasn't "helping" me get my makeup on. ;)

We had such a fun triple date on Saturday! Nathan was so excited about it he just had to get Hayley Grace some flowers.



I'm not sure he quite got the idea of giving the flowers to her - he was more interested in shoving them at her. We're working on being gentle. ;)



I just love these two!

Sunday, we met Gammy and Pops after church and they took Nathan home with them so Jon and I could go to church and then go to a Fiery Foods Festival here. Because we are such connoisseurs of spicy foods, seeing as how sometimes Pace Picante Sauce is too hot for us.

One of Jon's students gave him the tickets and it's kind of a big thing here and neither of us had ever gone, so we decided to try it. It was SO crowded. I don't get claustrophobic very often, but I was definitely feeling squeezed in there.

The good news is they did have a bunch of chocolate and popcorn stands as well as salsa. ;)

Today, Lunch Bunch was at my house and I made this Tomato Soup that I thought was just delicious. I added maybe a 1/4 cup of heavy cream to it just because I like to make my recipes less healthy. ;) It was a nice light spring lunch!

Nathan spent most of the time annoying being mean to playing with Julia. This cute little sandbox scene lasted all of about fifteen minutes before they started dumping the sand all over the porch, all over my patio furniture and then all over each other. Sand was everywhere - in their hair, in their clothes, and caked into their diapers. So, they got to have bath together this afternoon.



They just make me laugh. :) Nathan doesn't realize this yet (and probably won't for MANY years), but he has been blessed with some amazing and fun girls in his life!!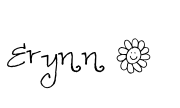 35 36 37 38