01 02

03 04 05 15 16 19 20 21 22 23 24 25 26 27 28 31 32 33 34
Sometimes I wonder what people who lived even two hundred years ago would think of the world we live in right now. The cars we drive, the cable TV, the MacBooks, the flameless LED candles.

Amongst other things.

Like, for instance, the e-book. I have a confession to make: When the Kindle first released, I swore I would never in a million years read a book on one because I really love the feeling of holding a book and turning actual, touchable pages.

But then I got an iPhone and I downloaded the Kindle app and found ALL MANNER of free and very low cost books for instant download. And when I was nursing in the middle of the night? Instant, lit-up book.

I changed my views on the Kindle right then and there.

With the future of books looking more and more like it will continue swinging to the digitalized side, it's important for authors and would-be authors to keep this in mind.

Which is why I'd like you to meet my friend Diana Prusik! Diana and I have a very weird story on how we met - her daughter's grandmother-in-law is very good friends with my grandmother and gave her my books. So fun!

Diana is a mom, grandma, gifted photographer and a Tyndale author! Her novel,

Delivery

, is part of a new Tyndale Digital First e-book initiative. Very cool! Diana has an AMAZING story on how she became a writer, so I'll let her take over now!



Erynn: Okay, Diana. Big question. What's your favorite kind of cheesecake?




Diana: Since I'm all about simplicity, topping-free New York style is my first choice. If you drizzle a little caramel on top, I won't complain. Add a little fudge? Still not complaining.

I rarely complain about these things as well. Particularly if it involves cheesecake AND fudge. So, you have a great story! Care to share with us a little bit about how you got started writing?

I have no short explanation, but I can point you to this recent guest blog entry, now Spire Reviews' most popular post, that describes my blessing-filled journey: http://spirereviews.blogspot.com/2011/09/debut-author-spotlight-diana-prusik.html.

Wow! That's an incredible story! A little less of an incredible question now: Chocolate Chip or Oatmeal Raisin cookie?

One of each? Okay. If I'm forced to choose, soft and chewy oatmeal raisin wins. Or wait! Maybe chocolate chip . . . .

See, usually I would be indecisive about food, but my mind gets made up the second I hear the word "chocolate". Any new books coming out or in the process of coming out?
Characters follow me wherever I go, tapping on my shoulder, whispering in my ear, disturbing my sleep. I'm taking notes of tales they share, and I'm devouring all the information on writing I can find. I recently attended the American Christian Fiction Writers conference in St. Louis, which set me on fire with new ideas. Next month, I'll attend the Story Masters Workshop in Houston to learn from experts like Chris Vogle, Donald Maass, and James Scott Bell. When I get home from Texas, my keyboard will be smoking!
I love, love, LOVE the high that comes from attending writing conferences! Highly, highly recommended if you are hoping to become a writer! So, what's your least favorite part of writing?

My heart aches when the story comes to a close. By the time I wrote the final chapter of Delivery, I loved the Wilson's Florist gang as if they were my dearest friends. While I typed those final sentences, I grieved that our journey together had come to an end.
The florist shop was such a great setting for your story! Made me want to start arranging flowers, something I have no talent for. Tell us a little about the genre you write in. Why did you pick that route?
Experts often advise, "Write what you know." I know small town life. I know strong yet wacky girlfriends. I know heartache. And I know God's amazing love and mercy. So Christian contemporary fiction/women's fiction is my niche. I write, as my website says, Small town stories. God-sized grace.
I love that slogan!! Want to tell us what your favorite part of writing is?
I love when the story feels so real that I forget I'm not part of it--when my characters suck me into their lives so completely that I laugh when they laugh, blush when they blush, and cry when they cry.
Not going to lie. I have definitely made the same face in the mirror for much longer than I'd like to admit to just so I could try to describe it. Sort of like how I just had to try all kinds of lattes to get the taste descriptions right for the Cool Beans series. :) What's your favorite character you've ever written?
Without a doubt, my favorite character is Mom Robinson, Delivery's community matriarch. She takes weekly strolls down Main Street to offer gifts she receives at one business to employees she visits at the next--sharing the weekly edition from the newspaper office with customers at the bakery, pastries from the bakery with the flower shop gang, and posies from the florist with tellers at the bank. She is no stranger to heartache, but instead of becoming angry or bitter about her losses, she performs quiet acts of kindness that speak one loud message of unconditional love. When I grow up, I want to be like her.
Any last advice for prospective authors?

Read. Learn. Write. Pray. And never, ever, EVER give up on your dreams!
Amen and amen. Ok. You've got one minute to grab whatever you can at Target and money is no object. What do you buy?
First, I'd empty the gift card rack. Then, I'd race for the greeting cards, especially the new postage-paid kind. Cards adorned with handwritten notes work wonders to brighten someone's day. Our world could use some brightening, so I'd launch a send-a-card campaign. I'd tuck an unsigned greeting card inside each signed card I'd mail, include a gift card for each, and send instructions for the first recipient to "pay it forward" by choosing the next recipient-- much like my Share the Gift Double Kindle 3G Giveaway, where the winner of the first Kindle 3G will choose the recipient of the second Kindle 3G, Mom Robinson style.
And if a second or two remained, I'd snatch an Almond Joy bar on my way to the check out!
Definitely going to check that contest out on your site now!! Thank you so much for hanging out with us, Diana!

So, Diana has very graciously offered to give a copy of Delivery to one lucky winner! Leave a comment on this post to enter. Remember, one comment per person and please leave some sort of identification in there. Diana's book is an e-book, but there are lots of completely free downloads available for all kinds of computers, phones, droids and GPS systems. Just kidding about that last one.

Today's comment question: In true s'macon fashion, what would be the most adventurous thing you would ever put on a s'more?


Today is my baby sister Cayce's 21st birthday - what a treasure she is to me! I love you, Kiki! :)

Have a great night!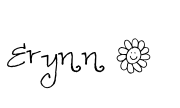 35 36 37 38