01 02

03 04 05 15 16 19 20 21 22 23 24 25 26 27 28 31 32 33 34 This has been one of the longest weeks of my life. In some ways, it seems like lifetimes ago that we were blissfully planning a trip to the zoo a week ago today.

We got to see our sweet baby's heartbeat last week at about midnight on Friday night. I will never forget the relief that flooded through my heart right then - or the terror that washed over me on Wednesday when we couldn't see it anymore. My doctor's office has a big screen suspended over the bed in the ultrasound room and I gripped Jon's hand and fought back panic as the ultrasound tech searched and searched for our sweet little one's heartbeat and came up with nothing. We could see our baby, but no flicker on the screen to let us know he/she was okay.

It was not how I expected Wednesday to go. This was not how I expected anything to go.

Honestly, I am struggling right now. I don't understand why we had to wait and pray and hope for a year only to have it end with this. I don't understand how there could be more glory for God to take my baby than to leave him/her here so that he/she could grow and live and witness to others.

I don't understand.

I feel like I'm in this tunnel of disbelief at the moment. Mostly because nothing has changed. I barely had any spotting today - I haven't "officially" miscarried. I feel like I'm suspended in this horrible world where everyone is telling me that it's over, there is no hope and I'm believing them and grieving for my child and at the same time, I have this tiny, fragile thread of hope that maybe the ultrasound was wrong. That maybe it was all just a terrible nightmare and I'll wake up tomorrow with a perfectly growing baby with a strong heartbeat inside of me.

At the ER on Friday night, they found several masses near my ovaries and at our doctor's appointment on Wednesday, my doctor told me that I have endometriosis. She seemed very surprised that I've never had any pain with it. I have an almost two inch cyst on my left ovary and another cyst about half that size on my right ovary. She said that this could easily have been the reason it took Jon and I so long to get pregnant and also a probable cause of why all of this is now happening.

My doctor was very compassionate, very sweet. She agreed to let me try to have things happen on their own. After I get my first period, we will schedule a time to do a laparoscopic surgery to remove the cysts. Apparently, a lot of couples are very fertile directly after the surgery, so she has high hopes that we will get pregnant again very quickly.

I don't know what to think. A very small part of me is relieved to just have a reason of why it took so long. The biggest part of me is crushed that this baby had to die for us to discover it. And as much as I hope and pray we are able to get pregnant again and carry the baby to term, it still won't be this baby.

That breaks my heart.

I have spent the better part of the last three days in tears. I am so thankful that God gave us this little one for the few short weeks I have carried him/her, but I'm grief-stricken that I won't be able to ever meet them on this earth. I've been asking God why and begging for His grace to handle it. He has been faithful. I have never felt more loved or surrounded by friends and family and prayers than I have in these last few days. Our house is overflowing with food and flowers. My phone and email have been constantly filled with new messages of people praying for me. How thankful I am for each and every one of you. I honestly don't think I could be doing as well as I am without your prayers.

I am overcome with grief. But I will continue to pray. And pray. I have never in my life been more thankful for my precious, precious son or my wonderful husband or my amazing family.

God is good. I am clinging to that with every last shred of strength I have. Please continue to pray for us. I appreciate it more than I can ever express to you this side of heaven.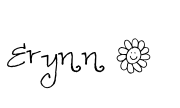 35 36 37 38