01 02

03 04 05 15 16 19 20 21 22 23 24 25 26 27 28 31 32 33 34 Oh friends, I am in tears! I cannot even find the words to say!

We went in today for our follow-up appointment to confirm a miscarriage and dear ones, we saw a HEARTBEAT!! 138 beats per minute - the most beautiful heartbeat I have ever seen in my whole life! All three of us - Jon, me and the ultrasound tech - were just staring at the screen in shock and the tech, bless her heart, finally said, "Well...That is a heartbeat!"


It is a miracle. I am shaking. I am so overjoyed, overwhelmed, completely and totally IN AWE of our great God. Our great GOD!!!

The baby is still measuring small (though there was 5 days growth since Wednesday!!) and I am still spotting, so we are not out of the woods yet. PLEASE PRAY. Please, please, please pray for our precious miracle baby!!

Our God is the worker of miracles!! He is the creator of ALL! Praise His name forever and ever! Oh, friends, the comfort I have felt from Him this week and the joy I have from Him today! Blessed be the name of the Lord!!

"Abraham believed in the God who brings the dead back to life and creates new things out of nothing!!!!" Romans 4:17 NLT (emphasis mine)

"He is the one you praise; He is your God, who performed for you those great and awesome wonders you saw with your own eyes." Deut. 10:21 NIV

Bless the Lord!! Praise His holy name with me!!!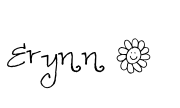 35 36 37 38