01 02

03 04 05 15 16 19 20 21 22 23 24 25 26 27 28 31 32 33 34 This weekend was brought to us by Amazon.com. I've never been more thankful for their two-day shipping and shopping from my couch!



We've been staying over at my parents' house just because of the extra help since I'm officially on the couch and I forgot my camera, so all of the pictures I got of Jon and Nathan yesterday were with my phone.



It was a low key Father's Day but God willing, we will get to have a HUGE celebration next year. I'm still spotting and bleeding, so please keep praying for me. I'm trying my best not to worry and to keep praying and turning that worry into praise and prayer, but it's sometimes easier said than done. I have been so blessed by your sweet emails and messages and comments - thank you, thank you, dear friends. A lot of times, I will read back through them when I'm feeling especially worried and just feel so much better after realizing how many people are praying for our little one.



Our next appointment is a week from tomorrow. I'll be ten weeks by then and we are praying for some significant growth. The progesterone the doctor has me on has been making me somewhat sick to my stomach, tired and at times makes me feel dizzy. So, I've been very thankful to have a wonderful husband off of work and family to help watch Nathan while I lay down on the couch.

Please continue to pray for us. We are so blessed to be here - I know that God has a plan for this baby, whatever it may be.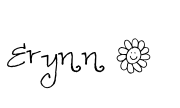 35 36 37 38