01 02

03 04 05 15 16 19 20 21 22 23 24 25 26 27 28 31 32 33 34 Last Saturday, Jon, my parents and my brother Caleb all competed in the Warrior Dash - a race/obstacle course that has you swim through a mud pit at the end.



They had a blast. ;)



And all of them did really well! I was so proud of them! :)


This shot of my parents is my favorite - ha!

The whole muddy gang!! Our friend Phoebe, Mom, Dad, Jon and Caleb.





Poor baby. I'm wondering if this is all connected to that fever he had earlier. He seemed to be feeling better after his nap today, so I'm praying that this is all FINALLY behind us!!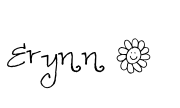 35 36 37 38