01 02

03 04 05 15 16 19 20 21 22 23 24 25 26 27 28 31 32 33 34 Oh friends, I am so overwhelmed by all of your sweet, sweet comments!! Thank you SO much for your prayers - I cannot express my thanks enough!

This has been such a joyous, anxiety-filled, wonderful week! Sunday marked exactly a year since we started trying to get pregnant, Nathan turned 22 months AND it was Mother's Day! What a day!

I was planning to wait and test on Sunday, but I was talking to my friend Melanie and my mom and both of them were saying what a horrible Mother's Day that would be if I tested negative again. And the more I thought about it, the more I agreed with them, so I put Nathan down for a nap on Wednesday and took a test just so I could move on and enjoy my weekend.

So, you can imagine my surprise when I looked over after I finished washing my hands and saw two lines. ;)

It was a VERY long afternoon waiting for Jon to get home then! Ha! I spent the rest of the day crying and praying and laughing and shaking. Ha! I had bought Nathan a teddy bear that said "I'm the Big Brother" way back when we were hoping to find out we were pregnant around Christmas - just so we had a way to tell the family Christmas Day. I'd put the bear at the top of Nathan's closet and forgotten about it, but Wednesday I dug it out, wrapped it in some tissue paper and put it in a grocery sack.


We waited very impatiently for Jon to get home and when he walked in the door, Nathan handed him the sack and said, "Here you go!" and I told Jon we found something we thought he might like. It was SO special!! He opened the bag and started reading the bear's shirt and then stopped and looked up at me and I was holding the pregnancy test and bawling. Ha! :) So then we both cried and laughed and danced around while Nathan looked on very concerned. ;)

This has been a week filled with happy tears! We told my parents on Thursday night at our early Mother's Day celebration for Mom and we both cried, we told Jon's parents on Friday night and we cried again and I told my grandmother Friday night as well and - yep, you guessed it - cried again. ;) God is so faithful! I am so overcome by how wonderful He is!



My appointment Monday went very well! I changed doctors to one who is very experienced in VBACs (vaginal birth after cesarean) and I'm hoping and praying that we will be able to go that route. I really liked her! She is young, but seems very good.


(Nathan's new way of lounging around. Ha!)

I had to go get blood work done yesterday (ugh. They couldn't get my vein at first and y'all know my thoughts on needles!! Bleugh.) I had Nathan with me and he was the angel child yesterday. I was so thankful that he picked that day to behave! Ha! :) One of the reasons we decided to go ahead and tell people is because one of his new favorite things to do is to yank up my shirt and start saying, "Hi baby! Hi baby! I wruv you, baby!" in a voice about six octaves higher than his usual voice. It's about the sweetest thing I've ever seen but makes it a little hard to keep a secret. ;)



And... here's the winner of Running Sideways!


Congrats, Amy! I've sent you an email! I hope you are all having a wonderful week!!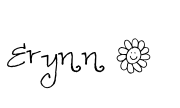 35 36 37 38