01 02

03 04 05 15 16 19 20 21 22 23 24 25 26 27 28 31 32 33 34

May all who seek You rejoice and be glad in You; may those who long for Your saving help always say, "The Lord is great!"




How much we have prayed, how much I have cried, how many times I have worried and fretted and gotten frustrated and angry, how much God has gently - and sometimes not so gently - showed me that my trust is to be in HIM and Him alone...




I have seriously cried more in the last few days than I have in the last year of trying for this day - and I've cried a lot this year! I am breaking every one of my "rules" I had when we found out we were pregnant with Nathan by sharing this with you today (we only told immediate family with Nathan and they were sworn to secrecy until we were nine weeks along). But if I have learned anything over the last year, I have learned that prayer is so important and God has given us this body of believers to pray for each other!! Even if the worst should happen, I truly believe that God is good. His mercy is overwhelming and unfailing.
I am four weeks pregnant and my tentative due date is January 21, 2013. My first appointment is tomorrow. :)
I am so overwhelmed. I am so in shock still. I tested on an impulse on Wednesday, not expecting anything and oh, how God surprised me!
Will you please join us in praying for this precious, precious baby? Please pray that he/she grows healthy and strong. And please pray for me too, if you would - I am such a mess of excitement, anxiety, joy, fear and every other emotion possible. ;) God is so good! He is such a worker of miracles!!
To my dear, precious friends who are still in the process of waiting - oh, how I pray for you! And I cannot wait to hear what wonderful things God will do in your life - He is the Father of JOY!! :)
"Oh sing to the Lord a new song, for He has done wonderful things!"
"To the only wise God, through Jesus Christ, be glory forever! Amen!"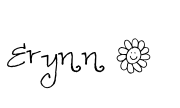 35 36 37 38