01 02

03 04 05 15 16 19 20 21 22 23 24 25 26 27 28 31 32 33 34

Shout joyfully to the Lord, all the earth.

Serve the Lord with gladness;

Come before Him with joyful singing.
Know that the Lord Himself is God;
It is He who has made us, and not we ourselves;
We are His people and the sheep of His pasture.
Enter His gates with thanksgiving
And His courts with praise.
Give thanks to Him, bless His name.
For the Lord is good;
His lovingkindess is everlasting
And His faithfulness to all generations.
-Psalm 100
If you are reading this and don't know or understand why Easter is so important, please take a few moments to read the following verses and please send me an email at erynnmangum@gmail.com. I'd love, love, love to share why with you!
Happy Easter!! :)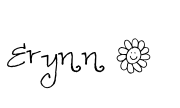 35 36 37 38