01 02

03 04 05 15 16 19 20 21 22 23 24 25 26 27 28 31 32 33 34 We had a fabulous Easter! Nathan was on such a sugar high yesterday he barely napped.


We had an Easter brunch at my parents' house, so we did all of his Easter stuff there. I found the airport at a local used sale in town about a year ago and it was in great shape, so I've just been holding on to it until I felt like he would actually enjoy it.


He was pretty excited! After we finished eating, he got to play with his new toys for a little bit!


Next up was the Easter egg hunt. I was a little worried he wouldn't get it or would lose interest after the first three eggs, but he LOVED it. He took it so seriously!


He kept finding one, putting it in his basket and saying, "I need more. I need more."


After his nap, we all got ready to go to our church's evening service. It was a little weird going at night instead of in the morning! We had to take a couple of family pictures first and AMAZINGLY, we got one where we are all looking at the camera and smiling. It was an Easter miracle!!


Our church does Easter right! We had a family style service, so all the kids stayed in the service with us. Nathan did okay, but every so often, he felt the need to either repeat what our pastor said, suddenly start shouting, "YAY!" or lean over and point, "Der Bops!" (or "There's Pops!" translated. ;) During the last song, they released probably fifty huge balloons and the crowd bounced them around. Nathan was in HEAVEN.


Afterward, there were a few bounce houses set up for the kids. I'm pretty sure Nathan could have stayed in there forever.


Ha! :) His faces just crack me up! He was not happy at all when we told him it was time to leave. ;)


My absolute favorite, favorite, favorite part of the day though was when I was putting him in bed last night. I sang to him and then told him I love him like I do every night and he popped his paci out and said, "I wruve oo." He's told me "I love you" when he's been prompted before, but never spontaneously until last night. Completely melted my heart!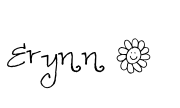 35 36 37 38