01 02

03 04 05 15 16 19 20 21 22 23 24 25 26 27 28 31 32 33 34 We've had Pandora tuned to Toddler Radio this afternoon and I'm starting to wonder if my right eye is ever going to stop twitching. There are only SO MANY different ways to sing the ABCs.

We had a great weekend! Saturday, I went with Mom to one of the kid clothing sales they have in town that was reportedly huge, but I didn't find too much, which was probably a good thing. Then, we spent the rest of the day hanging out with Gammy and Pops.

Or Mimi and Bop. Whatever.

We put Nathan down on Saturday night and went in to check on him before we went to bed and found this:


I love the paci in each hand and the mouth. ;)

Sunday after church, we headed over to Julia Marie's 2nd birthday party. This is party month in the Lunch Bunch - we've got four parties in four weeks!





After the festivities, we put Nathan down at Gammy and Pops' house and Jon and I hit the road for a fabulous date day. It was SO NICE. I've been looking forward to this for weeks!! We went to go see the Hunger Games movie and ate out at California Pizza Kitchen.


I know you are all shocked about our restaurant of choice. I have dreams about their pizza and iced tea. ;) And we really liked the movie!! I'm excited for the chance to read the next two books. Did any of you see it?




Nathan thought it was about the coolest thing ever. And then he got to eat a popscicle, which made it even that much more cooler. Especially when he realized that there was a stick inside the popscicle. ;)


Nathan tripped and skinned up his knee while he was playing after dinner though. :( Apparently, he has gotten old enough that he can fix them himself now. :(



He is so funny. He's been very into running over to me, throwing his arms around me and saying, "I wruv you, Mommy! I wruv you!"

It is quite possibly my most favorite thing ever.

I tried to get his little voice on video saying it. Forgive my son's nap head and my messy counter tops. Only so much gets done during nap time when I'm trying to write, but I promise, they were clean by the end of the day. ;)


I do not think I can love him more.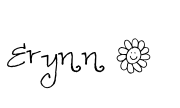 35 36 37 38