01 02

03 04 05 15 16 19 20 21 22 23 24 25 26 27 28 31 32 33 34 The word "help" has taken on new meaning for me these days.



It is seriously Nathan's favorite word in the world. He says it at least 957 times a day. "HOULP! Houlp, Mommy." Which means, he would like to help Mommy.


He's a pro at dragging chairs over to the counter to help me make dinner, he's put himself in charge of setting the table for 19 people, he always runs to the laundry room to help me move the loads and he's even become proficient at unloading the groceries:


We apparently have grease problems in our shower. ;) With all this help, it's amazing it only takes me an extra thirty minutes to do every task. ;) But honestly, I do love his helpful heart. Though, it has led to a few fits when he doesn't get to help Mommy cook stir fry or cut raw chicken or things of that nature.

Tonight, we all went to eat dinner at one of my favorite places growing up - Dion's Pizza. Nathan CHOWED DOWN. He ate almost as much as I did, which is wonderful news because we discovered today during our Old Navy shopping spree that he fits into 2T shirts and 12/18 month shorts. I fear the days when he doesn't have a diaper helping to hold up his pants. ;)


It was a fun way to welcome spring break! What are you guys doing over the break (if you've got one)?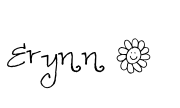 35 36 37 38