01 02

03 04 05 15 16 19 20 21 22 23 24 25 26 27 28 31 32 33 34 Yesterday, Nathan and I went to a bounce house here in town with some friends. And OH THE FUN. I think Nathan would have never left except I bribed him with macaroni and cheese.


The place was huge. There were two gigantic rooms full of inflatable obstacle courses, slides and the regular bounce houses. Nathan went ballistic. He was jumping on one of them before I even had a chance to take his coat off. I finally caught him long enough to pull it off. ;)


I meant to take my good camera with me, but remembered it after I was too far away from the house to go back and get it. And it actually ended up being a good thing. I'd thrown a pair of socks in my purse just in case I decided to play with him and I ended up going through most of it with him. It's just hard to capture a boy moving 87 miles an hour on a phone camera.


It was lots of fun. :) He laughed the entire time.


I even hoisted him up and went down this probably ten foot slide with him. Pardon my hair in the next picture - this was at the end of the day and both of us were feeling the static by then. ;)


One of the blogs I read frequently posted this verse the other day and it was just so encouraging to me, so I thought I'd repost it here. "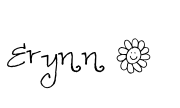 35 36 37 38