01 02

03 04 05 15 16 19 20 21 22 23 24 25 26 27 28 31 32 33 34 I don't even know where to start - thank you from the bottom of my heart for all of your sweet comments and encouragement!! :) I am completely overwhelmed. Thank you, thank you!

I have been and will continue to pray for each of you who are also in a season of waiting. It's not easy - I ached right along with you as I read your comments. God has given me SO much encouragement in the last few days - He is GOOD. He does have good things planned for us! This is one of those times I hate Blogger - I wish there was a way to reply to each of your comments or somehow meet in person so we could give each other a hug and maybe talk over a caramel macchiato.

It always amazes me how God seems to bless when we finally follow His leading in our lives. You guys have NO idea how much I fought writing that last post. I am so glad I finally listened and wrote it. Please know I am praying for those of you who left comments by name! Please do keep me updated on what God does in your life!

(I also just want to say to all you beautiful, sweet women who are waiting for a husband - Jon was only the second man I ever dated...and we didn't start dating until I was 22. The first date I ever went on was when I was 21. Please don't lose hope - God is preparing you and your future husband for so much and it was huge for me to not bring a lot of relationship baggage into our marriage. I am praying SO much for you!!)

Like I said, I'm very overwhelmed. This weekend, I read each of your comments over and over again, prayed for each of you and just felt completely and wonderfully blessed by you. Thank you!

I've also found a LOT of comfort in these verses and just wanted to share them with you: "This was in accordance with the eternal purpose which He carried out in Christ Jesus our Lord, in whom we have boldness and confident access through faith in Him."

Confident access

to God - I love that. I think a lot of times I feel like I can't ask God for something - that it would be wrong to bring a desire and not a need to Him. But Jesus told us to come to Him like little children and Nathan has NO problem coming to me with every single one of his desires. ;)


We had a quiet weekend, which was very nice after a crazy week like last week. On Saturday, we did a few errands and then while Nathan took his nap, Jon worked on putting together a sandbox for Nathan (a Christmas present from Gammy and Pops that we are finally getting a chance to set up!) and I ran to Hobby Lobby. It's amazing how much easier it is to shop there when Nathan's not grabbing for every breakable thing in the store. ;)


Nathan LOVED his sandbox. Loved it! It was so cute to watch him. I imagine we'll be spending many, many days out there. :) It's perfect too because it gives him something to do and I can sit out there with him and write.


We went to Clint and Leigh Ann's for dinner and did a trial run of putting Nathan down to sleep there while we talked and hung out. It worked! Nathan slept great and went right back to sleep when we came home around 11:45. That's the latest we've been out in a LONG time! :) We let the kids take a bath together. All went well until Nathan felt the need to pee right when we were rinsing them off. Oh, my son...

Yesterday, Gammy and Pops took Nathan home with them from church and Jon and I got to go on a very long lunch date. It was absolutely wonderful. So much has been going on and it was so good just to talk. Our church has been going through an amazing series on marriage and it has given us lots of things to talk through and pray though. I'm excited to see what God is going to do through it!



We just got back from Lunch Bunch a little bit ago, Nathan is down for a nap and I'm about to start working on my deadline. Halfway through! :)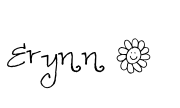 35 36 37 38