01 02

03 04 05 15 16 19 20 21 22 23 24 25 26 27 28 31 32 33 34 Last night, Nathan and I hung out by ourselves while Jon went over to Clint's house to watch the Alabama game. We had a great time. :)

He's crazy and busy and always on the move, but he is SO fun. I am absolutely loving this age of actually playing with him! We laid on the couch and talked and played with his little piggies who kept having to go to the market. ;)


He's gotten very into singing lately. I think it's about the most adorable thing I've ever seen. He only sings words he knows, so in the car on the way to church Sunday he was singing, "Mine, mine, mine...Mommy..." Ha!

We met Clint and Leigh Ann for lunch after church on Sunday and had a great time. Such a great time that Nathan fell asleep on the way home - something he hasn't done in a long time! He apparently found a sticker sheet in the backseat before he crashed though. :)


I have gotten up early every day except the weekend since last Tuesday and worked out, showered and done my devotion before Nathan wakes up. And guys, I am

hurting

. I went on a run yesterday morning (something I haven't done in a very long time) and saw the sunrise.

I've known people who live for the sunrise. The pastor I used to work for back when I was interning would wake up every morning, get a cup of coffee and go watch the sunrise. Then he would come to work all thrilled about it.

Well, y'all. I would like to tell you that a sunrise is basically just a sunset backwards and not as pretty in my personal opinion.

Some of that hate could be due to the fact that my dream morning is sleeping until nine-thirty, drinking a few cups of coffee until eleven and then finally getting dressed and going to Cracker Barrel for peach pancakes. When yesterday morning I was up at seven, running by seven-fifteen and ate a bowl of Special K for breakfast.

New Year's resolutions. Ugh.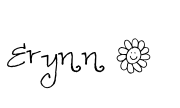 35 36 37 38