01 02

03 04 05 15 16 19 20 21 22 23 24 25 26 27 28 31 32 33 34 Technically, it's not my birthday until tomorrow, but we've been living it up anyway.

Because that's just how we do it at this house. ;)

On Saturday, we got up late and went out to brunch at Mimi's Cafe, thanks to a free breakfast coupon I got for my birthday. Too fun! We felt sorry for all the sweet old ladies who were there trying to visit while Nathan yelled, "HI! HI!! HI!" and waved with chocolate covered hands.


Yesterday, Jon and I dropped the tot off at my parents' house and headed out for a date night courtesy of my wonderful brother-in-law and sister-in-law at this fabulous little restaurant in town. SO NEEDED. It's hard sometimes to only have Jon to myself at the end of the day when I'm exhausted and just want to veg on the couch. We spent so long at dinner we missed the movie we'd talked about going to, but it was worth it. :)


Dinner was delicious! It's fun to dress up and pretend to be gourmet. :) Thanks for watching Nathan for us, Mom and Dad!


AND... I have saved the best for the very last!!!

Remember the EXCITING news I had for you guys a few weeks ago?? Well, all the i's are crossed, all the t's are dotted (um, strike that. Reverse it) and I can now show you THIS:


Yay! It's a brand new, three book series coming your way very soon! It's tentatively titled

Paige Rewritten

- we'll see what the final title ends up being. I've been writing pretty much nonstop for the last three weeks on it - so very excited to share Paige with you all! :)

And all good news and birthdays must come with a contest, I think. Don't you? Contests are just party-ish feeling. :)

Leave a comment telling me who your favorite character was from one of my books and why and you'll be entered to win an autographed copy of your choice of my novels! YAY!! :) I'll pick the winner Wednesday night.

Happy commenting!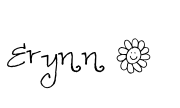 35 36 37 38