01 02

03 04 05 15 16 19 20 21 22 23 24 25 26 27 28 31 32 33 34 This last weekend, my mom was in the Las Vegas Rock N' Roll Marathon. I am SO proud of her!! She did great!! :)


We had to send her a few signs just to encourage her along the way. I really wanted to go be there to support her, but staying in Vegas with a 16-month-old just didn't sound too easy to manage. Particularly a BUSY boy like I've got!


Last night, we had our Lunch Bunch girls night and a Christmas gift exchange. Everyone was SO sweet and once again, we were locking up with the people who own the restaurant. :) I love these girls and I love our nights out!!

We had our family pictures taken a little bit ago and we got the pictures back! Here are a few of my favorites. I just love them! Our fabulous photographer, Sarah, has taken all of the pictures from engagement on for me and Jon - she's become a sweet friend. :)



The one below is my absolute favorite! :)


And my new favorite activity? Nathan absolutely LOVES to go look at the Nativity scene I've got up on our mantle. And he can even say "Baby Jesus"! I love it. Just love it. This is such a fun age!


Gammy came and watched Nathan this morning while I went to one of our local coffeehouses and wrote for several hours. What a HUGE help! I got a ton done and now that it's nap time, I'm hoping to get more done still! Thank you so much, Mom!

What are your favorite Christmas traditions??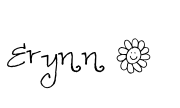 35 36 37 38