01 02

03 04 05 15 16 19 20 21 22 23 24 25 26 27 28 31 32 33 34 I'm going on five straight days without a steady source of oxygen thanks to a very congested head, so if this sounds grammatically terrible (couldn't resist), please forgive me.

This is usually the time of year when I have approximately three people on my ever-growing Christmas list shopped for, bought for or even an idea for. And a lot of the time, it's the idea that shoots me before I even start. What should I get this person? How much should I spend? What is the true meaning of Christmas? What material is Linus' blanket made out of because my gracious is he ever attached to it and maybe that's the best Christmas gift for a child?

Anyways.

I present the Friday Favorites Gift Edition. Sort of like my normal (or irregular) Friday Favorites, only this time, I'm going to write down some of the things I've seen recently that I thought would make great gifts. And nope, I'm not making any kind of kickbacks or semi-salary or anything off of this. You may or may not agree with me on my picks. Which is why there is a comments section, so you can add YOUR great gift ideas. And may all your Christmases be white.



Puffs Plus Lotion and Simply Orange Juice




I'm only a little bit kidding. Mom brought both of these yesterday over to my house and I would have hugged her had I been less grateful, but as it was, I merely waved a contagious hand and croaked a "thank you".



E-Z Charge Jump Start System




As a general rule, I am completely, totally, 100,000,000% against anything that looks, acts like, smells similar to or resembles an appliance for a Christmas gift. This, however, is pretty cool. And something that could really come in handy if you have a car who tends who have something of a little Grinchy personality this time of year. No need to raise the hoods? (This saves me an infinite amount of time looking for the hood popper lever dealie thing.) No need to worry about where to hook oversized tweezer looking things? (Again. Infinite amounts of time saved here.) To me, it is a great idea.



Perpetual Kid.com



Let's say that you are on a plane and you own an iPhone. And you're thinking, while on the plane, "hey! It would be great to watch a movie on my iPhone." So, you get a movie going and while you're sitting there holding your phone, your hand starts to cramp up. And you think, "sheesh! I really need like a mini plunger or something to hold my phone up!"


Well guys. Perpetualkid.com has mini plungers to prop up iPhones. Called iPlunge. And if they have iPlungers, they have a million other things. Honestly, this might be my one-stop shop for my brothers this year. ;)



Cedarmont Kids DVDs




I have talked about these before, but I really have a love/hate relationship with this DVD. On the one hand, it is THE ONLY THING that keeps Nathan completely entertained, as in, he's not watching it for twenty-six seconds before coming to find me. That means I have actually been able to take complete showers during his awake time while this movie is on. The hate part comes in when you start hearing, "Who built the Ark? NOAH! NOAH!" when the DVD isn't even playing. I keep telling myself the shower is worth it. And Nathan has started to mimic the kids on the screen. Which just makes me laugh. So, I'm clean and I'm laughing. This would be a great gift for toddlers with parents.

(That did not make very much sense. But I am coughing again and too lazy to go fix it.)



Woodwick Candles




I got a set of these last year for Christmas and guys, they are STILL burning to this day! (Not continuously. I am a responsible candle burner. But I do light them frequently.) If you've never seen or heard of Woodwick candles, go find a set. Not only do they keep their scent all the way to the end of the candle, they also make this amazing, ambiance-ish crackling sound like a little mini fire on your mantle. I am all about little mini fires that smell like cinnamon lattes. I have asked for another set this year for Christmas.



Magnetic Nail Polish




I heard about this on the radio before I actual saw it. Which sounds like I was listening to my favorite radio drama and filling out secret decoder spy messages sponsored by Ovaltine, but in all actuality, Jon was listening to a football game in the car and I happened to start paying attention when the commercials came on.

(It is terribly hard to pay attention to a football game on the radio when Nathan is sitting in the backseat holding his hands above his head and yelling "FUTE-BAWL!!" at the top of his voice every .04 seconds.)

But really, this stuff is very cool. And would make a really unique stocking stuffer.



Starbucks Via Ready Brew




DISCLAIMER: I have not actually tried these yet. However, I have it on good authority (my gorgeous barista sister), that these are actually very good and actually taste like freshly brewed coffee compared to normal instant coffee that actually tastes like something that could maybe be a very distant cousin from the coffee bean. And while I'm all about family around the holidays, very distant cousins tend to just cause more confusion than add real flavor to any conversation.

(There was a whole lot of actuallys, similes and awkwardness in that paragraph, but once again, I'm too lazy to fix it.)

Anyway. I could see these being a great way to get a little pick me up when you need a little boost after your child's nap time is over. And is there really a better gift than coffee the second you want it?



Hallmark Recordable Storybooks




My grandmother did one of these for Nathan last Christmas and then my in-laws made another book for him for his birthday. And let me tell you - he LOVES them! He's always walking in his room, plopping down on the floor and opening them up to be read to. It can be a little creepy though to be folding laundry in my room and suddenly hear, "HI NATHAN!" over the monitor.

Very creepy. But very cool. Especially if you've got family who lives out of town.



Photojojo Camera Mug




We gave this to my sister-in-law last year for Christmas and if her happy gasps and "NO WAY!" were any indication, I think she loved it. This site has a lot of fun, unique ideas for a photographer in your life. Or if you know someone who just likes cameras. Which would be weird if they weren't a photographer.



Paper Coterie Recipe Book




These can get pricey quick, but if you have some family recipes and you've been wanting to find a neat gift idea for your mom or grandma or maybe even a new sister-in-law, I think this would be a really neat present. You can add in all your own pictures, change up all the layouts and the fonts and completely personalize it. And - word of the wise - they frequently offer discounts or great deals to the people who have signed up to receive their emails, so get on their list and get designing!



Roku Player




By this point in the list, you may be saying something like this: "Erynn, there are gifts for clueless drivers, thirsty photographers and bored children, but there isn't one single idea for my dad!" Well, if your dad is anything like MY dad, he's extremely hard to shop for.

I have the answer. Unless your dad already has this, in which case, I don't have the answer. My parents gave us a Roku player a little while ago and since then, we canceled our cable, because we started watching the Roku WAY more than TV. Basically, the Roku can play Netflix, Hulu, Amazon Direct movies, etc. There's even a Pandora channel, which is wonderful. Couple the Roku with a month of Netflix and you've got yourself a great gift. Couple yourself with a sibling or two and it's even more decently priced. :)



Zoo Membership



This might depend on where you live and what your zoo is like, but Nathan and I LOVE our zoo and a few of my friends ask for memberships to it for Christmas. I think an annual membership to our zoo is $60, which to me was very reasonable considering we go there on a bi-weekly - sometimes weekly - basis in the spring, summer and fall. Gotta check up on Nathan's little monkey friend, you know. ;) Plus, it's a great way to get outside and get some exercise while still keeping Nathan contained and entertained.

And I'm all about contained and entertained. This would be a great gift for a mom of young kids on your list.



Dark Chocolate Salted Caramel Bar



You know how there's always that neighbor/relative/friend/acquaintance/work friend of your husband's who comes by around Christmas with a gift and you never have anything to give them back? Well, this year, I discovered my favorite thing in the whole wide world: Trader Joe's Dark Chocolate Salted Caramel Bars. Jon and I have eaten a very unhealthy number of these over the last eight months since I found them. I plan to keep a stash around just in case someone comes by who I wasn't necessarily expecting to need a gift for.



The Jesus Storybook Bible




I have talked about this MANY times on this blog and I'll say it again: BEST children's story Bible on the market. The VERY best. And I've read a lot of them! It doesn't rhyme, it clearly shows how the Old Testament always pointed straight to Jesus and I think it does the best job of laying out the gospel on every page. I love it, love it, love it. I've nearly memorized it, I've read it so often to Nathan. But I'll keep reading it until he can read it himself. :) Get this book. You won't regret it.



Amazon Gift Card




When all else fails, Amazon has everything you could ever want, need or imagine. Throw in a subscription for a year of a Prime membership (free two-day shipping) and you'll be the best loved person in the room. Promise. ;)


Okay! Those are my ideas! If I think of anymore, I'll post them up next week. Til then, happy shopping, watch out for holiday traffic and do take some minutes to sit by the tree with your Bible open while the rest of the house is quiet. :)

What are your Christmas gift ideas?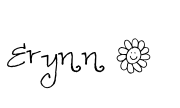 35 36 37 38