01 02

03 04 05 15 16 19 20 21 22 23 24 25 26 27 28 31 32 33 34 There are nine shopping days left until Christmas.

NINE.

I do this every year. I plan on being done by now with everything all wrapped under the tree but as of this moment in time, I think I have one person halfway done.

Oy.

Which is partly why I haven't written anything on this blog in forever. We have been crazy busy! I've got a new Christmas novella coming out (stay tuned!!) and more fun news that I can't wait to share with you!!

Nathan's new favorite thing to do??


Hang out under the Christmas tree looking at the lights. Ha!


We have to go under there at least five times a day. He's such a goof. He points to all the tiny lights and says, "Oooo!"

We also tried letting him feed himself spaghetti out of a bowl this week.


My favorite part of this is that his bib says, "Cute but messy - just like Daddy." Ha! I think he is a fan of spaghetti.


And maybe not quite ready for a bowl. ;)


Yesterday, I met Gammy and Aunt Cayce at the mall to get some shopping done and Nathan talked Gammy into taking him on the carousel (I don't think it was very hard to convince her ;) ). It was so cute. He had a great time!


Can you believe that it's already been a year since this??


I'm excited to see what he does with Santa this year!

Okay, guys, what's your all time favorite thing to eat at Christmas???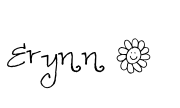 35 36 37 38