01 02

03 04 05 15 16 19 20 21 22 23 24 25 26 27 28 31 32 33 34 This year has been one of the absolute FASTEST years of my whole life. Maybe because I've been chasing this silly around the whole year:


Can you believe this was a year ago tomorrow???

This year has had so much change for us - we went from having a five-month-old who just sat there making silly grins all day to a seventeen-month-old who will NOT sit still for longer than .003 seconds. ;) We began referring to ourselves in the third person and "Nay-nen" started talking and didn't ever stop.


Nathan became a seasoned traveler! We met Mickey for the first time and then went back and got incredibly excited at the Lion King musical.






Someone learned how to drive and freaked his mother out about how quickly he really would be driving.


We went to the original Starbucks in Seattle and we swam with the cousins in California.


We welcomed a new friend and played with old friends. :)


We had our first Mother's and Father's Days.


And one of us turned one.


We remodeled our backyard and took a break from working to go to the State Fair.


And the crazy, wonderful Lunch Bunch came into existence.


We went back out to California to have Thanksgiving with the O'Briens.


And then spent Christmas at home with the Mangum side. What a wonderful, wonderful extended family we have been blessed with!


This year has been the most exhausting, incredible, up-and-down year of my life. I've learned that being a mom is hard work. I used to think when Nathan was first born that the hardest time in parenting was going to be those first few weeks when neither of us slept well and both of us were still recovering and getting used to our new life. Looking back, I'm pretty sure those might have been the easiest days of being a mom. ;)

I've learned that my house will never be perfect, my writing will never be the single focus in my life it once was, sippy cups have a way of walking off on their own and onesies can be thrown away. I've learned that Jesus listens even when I have twenty seconds during the day to read my Bible and God is faithful even when I am not. I've learned that a child makes marriage harder but more wonderful at the same time. I've learned that the expectations I put on myself as a writer, mom and woman are usually higher than anyone else's and I've learned to let a lot of those go.

I've learned that being a mom can be the most lonely job in the world and finding a wonderful group of friends to laugh with can make even the worst days better. I've learned that having a supportive and loving family changes everything. I've learned that even on days filled with tantrums, diaper rashes, teething and spills that stain the carpet, bedtime always comes eventually. ;)

And I've learned that when I think I could never love Jon or Nathan anymore than I do at that moment, the next day I love them even more.

God is so good. I'm so thankful for 2011!


Happy New Year from the O'Brien family! :)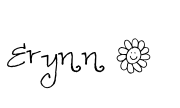 35 36 37 38