01 02

03 04 05 15 16 19 20 21 22 23 24 25 26 27 28 31 32 33 34
Guys, I need to introduce you to my amazing Australian friend, Rel.

I get a ton of emails asking me how to get involved in reviewing books. Rel has been running Relz Reviewz for a while now and she's now one of the best (not just in my opinion!) book bloggers for the Christian fiction market out there.

Plus, she's Australian.

I think I might have mentioned that already, but it is very important. ;)

And she's just about the nicest person I've never actually met. Are y'all seeing a trait when it comes to being a writer? How all of your friends are just pictures you see on the internet and signatures on emails??

Anyway, here we go! :)



Erynn: You blog about books which is SO cool. Tell us how you got started.
Rel: I began by writing a few reviews for my local Christian bookstore and started my blog, Relz Reviewz, to have a record of them. I stumbled across the Christian Fiction Blog Alliance and began reviewing books for blog tours and subsequently publishers, publicists and authors. I couldn't have imagined that five years on I would be turning away books due to an overload of books!
I used to read. Then I had a baby and even a shopping list seems like reading overload. How long did it take you to build up a blog audience?
Honestly, I haven't really paid much attention to that aspect of my blog. My passion is to share great books and authors with my readers by way of reviews, author interviews and character spotlights and somehow, in doing that, I have been blessed by people reading my thoughts and those of the authors that I highlight on my blog. I'm still amazed that I have an audience at all – LOL! It has steadily built up over the past five years. I love my readers and appreciate every comment I receive. :)
I think this is awesome. What genre do you most love to read?
Romantic suspense is my favourite ~ high on the suspense with a subtle but meaningful romance. That said, other than sci-fi, I read and enjoy all genres.
Any books that just released you'd highly recommend?
That's asking for trouble!! LOL! I'll try to keep it to a minimum!
Wolfsbane by Ronie Kendig
The Colonel's Lady by Laura Frantz
Shadow in Serenity by Terri Blackstock
Restless in Carolina by Tamara Leigh
The Doctor's Lady by Jody Hedlund
Torrent by Lisa T Bergren (Waterfall & Cascade are must reads first!)
And…….Sketchy Behavior by one Erynn Mangum!!
Aww, now I'm blushing. Thanks Rel! How do you develop contacts with publishers and authors?
You need to show publishers and authors you are serious about blogging and reviewing and you are not just in it for a free book! Book blogging is very time intensive and accordingly significant commitment is required. Reviewing books you already have or have borrowed from the library is a good place to start. Publishers and authors need to see that you are writing genuine reviews before they will be willing to send books your way. Join some of the publishers' book blogger programs and establish your credentials with some well written reviews. Once you have a "folio" of reviews you will be in a better position to approach authors or publishers directly (if that option is available).
All this great info!! So, now the most important question of all... What is your favorite hot drink?
Hot water with a squeeze of lemon! Strange, I know, but coffee and tea just don't do it for me ;-D
I think the problem is you just need to come here for a bit and I'll treat you to a Pumpkin Spice Latte. :) For my readers who would like to start their own blog reviewing books, what is the one most important thing they should do?
Write honest, well written reviews that are respectful even when offering a criticism of the writing.
Do you ever get sick of reading? :)

No, but sometimes it is lovely to just read a book I don't have to review! It is a more relaxing read :)
I bet! You live in Australia, which makes me incredibly jealous. What's the best thing about living there?
Mmmm…..that could be a long list, too! I love that as a culture we don't take ourselves too seriously, we can laugh at ourselves, fabulous open spaces, beaches and, of course, vegemite!
I am on my way to Google "vegemite". Any additional advice for readers wanting to know more about review blogging?
Check out some of the established book review blogs around and see how they do things on their blogs. Think about the focus for your blog ~ do you want to review Christian Fiction or have a YA focus? Write a review policy that reflects your individual requirements. Never, never give away spoilers in a review! Finally, love what you do!
Thanks Erynn ~ loved the questions and hope my answers are of some help to your readers :)
Thank you so much, Rel!! I hope that those of you who are interested in book blogging learned a lot!
So, you guys know the drill now - leave a comment on this post to win an autographed copy of Sketchy Behavior!! And remember, every comment left during Fall Fiction Frenzy enters you to win the Old Navy gift card!
Please, guys, only one comment per person. Today's comment question: If you could buy only one thing for your house or future home, and money was not an issue, what would it be?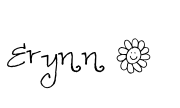 35 36 37 38