01 02

03 04 05 15 16 19 20 21 22 23 24 25 26 27 28 31 32 33 34
So, there are days when all I want to do is lay around in my pajamas, eating chocolate chip pumpkin bread and reading something light and funny. Preferably with snow falling gently outside.

While my friend Jenny Jones can't really provide the pajamas, the pumpkin bread or the snow gently falling (or the time to do it, unless Jen's now offering babysitting services), she can and does provide the light and funny reading.

So. Thank you, Jenny.

I'm so excited to introduce you to my friend, Jenny B. Jones! She's a full-time high school teacher, loves to travel, and somehow still finds the time to get a ton of books written. How she does she do all this? Teach me, Obi Wan Kenobi.

Erynn: All-righty. Time for the Most Important Question I have for you: What is your favorite kind of cheesecake?


Jenny: Almost any kind besides pumpkin or raspberry. I don't eat gourds or raspberries. I used to hate cheesecake, but as an adult, I grew to love it. Why can't I have that experience with peas and carrots?



Lost some respect for you there, friend. I'll make you some of my famous chocolate chip pumpkin bread. It's spoken of on a daily basis by at least one person. Tell us a little bit about how you got started writing.



I have told this story a bunch, so forgive me if you've heard it. But I went to a writing conference in '05 with 20 whole pages. To make a long story short, God turned the impossible into possible, and six months later I got a contract through divine appointments at this conference. Those twenty pages turned into In Between, my first book. I can't recommend writing conferences enough.



Amen. Chocolate Chip or Oatmeal Raisin cookie?



Oh, gosh. I love both. How about oatmeal chocolate chip?



I guess that would be okay. Any new books coming out or in the process of coming out?




There You'll Find Me

just came out a few weeks ago. It's a YA that's a spinoff of my women's romance,

Save the Date

.

The story is about eighteen year old Finley Sinclair, who books her trip to Ireland as a foreign exchange student, where all she wants to do is let her heart heal, see the sights in her brother's favorite country, and work on her college audition piece for a prestigious music conservatory. She plans to use her brother's journal from his time in the Emerald Isle as her guide during her stay, yet from the moment she boards the plane and sits next to Beckett Rush, teen star of the hottest vampire flicks, nothing goes according to her well-ordered plan.

The peace and beauty of the Irish village are no match for the chaos that soon becomes her life. When she gets roped into working as Beckett Rush's personal assistant, she finds this famous wild child is not quite what he seems. And as she grows closer to the mysterious actor, her own secrets refuse to stay put.



And, it looks like I'll be doing some downloading to my Kindle app tonight. What is your least favorite part of writing?



Sitting. Sitting. And sitting. I really dislike that part of it a lot. There is nothing more exhausting and hard on the body than being immobile.


My son would agree with you. Tell us a little about the genre you write in. Why did you pick that route?



I write YA romance and romantic comedies for women. I work with teenagers all day and have always been plugged in to that culture. But when my publisher suggested I write a romance for women, I was intrigued. I enjoy both a lot.



So, what's your favorite part of writing?



Readers. Getting feedback and hearing that your book touched a heart or made someone laugh. I love nothing better than making someone laugh.



Love that! Favorite character you've ever written?



Maxine from the Katie Parker Production series. She's stylish, bossy, outrageous, and says whatever she wants. She was the most fun I've ever had in writing. If I could put her in every book, I would.



She was a great character! Got any advice for prospective authors?




Read a lot. Read wide. Don't just read in the little category you're most interested in. And don't wait til a full idea settles in your head or inspiration strikes to write. I rarely have a full plot or inspiration. So don't think just because you don't have 90 thousand words spinning in your head, you're not a writer. Take it a chapter at a time.



Ok. You've got one minute to grab whatever you can at Target and money is no object. What do you buy?



Target cards. I worship and adore Target. Love their home stuff. I could write poetry about Target. Except nothing rhymes with it. . .

Ha! Thanks so much, Jenny!!

Jenny has been SO gracious and offered to giveaway one of her novels! Leave a comment on this post to automatically be entered to win. And don't forget, every comment during Fall Fiction Frenzy enters you in the contest to win the Old Navy gift card! Please, guys, only one comment per person. :) And be sure to leave your name or sign into your Blogger account for the drawing!

Today's comment question: They say the best things in life are free (unfortunately, I have not found this to be the case at Starbucks). What is your favorite free activity to do this time of year?

See you guys tomorrow!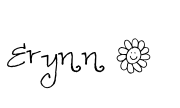 35 36 37 38