01 02

03 04 05 15 16 19 20 21 22 23 24 25 26 27 28 31 32 33 34 I have a super special surprise for you all!!

Starting later tonight, I will be doing a two week long series filled with giveaways, interviews and much more!! :)


I'm SO excited! I have some AMAZING women lined up for you guys to meet - all fabulous authors and all wonderful women of God!

But the best part?? Every comment left during this two week period - on any post - automatically enters you to win an Old Navy gift card!! Anyone in need of some super cute fall sweaters?


You can enter once a day, but please don't enter more than once! Also, several of the authors are giving away a copy of one of their novels!!

So... anyone excited?? Look for the first post tonight!!

Yay!!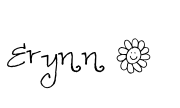 35 36 37 38