01 02

03 04 05 15 16 19 20 21 22 23 24 25 26 27 28 31 32 33 34 Y'all.

I am at home. ALONE.

All by myself. No husband, no child. I do still have a dog here, but he's even being quiet at the moment. It's very nice. :)

I can't even remember the last time this happened. Jon took Nathan with him to watch Monday Night Football at a friend's house with him and his kids, so that left me all alone.

Which meant I finally had time to clean the shower. And then take one.

Oh how things have changed. I do remember a time in my life when I started everyday clean and pretty. And where a night alone meant painting my toenails and watching

Gilmore Girls

while eating cookies.

We spent the weekend with my aunt and uncle who came in town on their way to ride 475 miles on a bicycle this week. Actually, I do believe the two of them will have two bicycles. I waver between envy and sympathy for them.

After Lunch Bunch today, Nathan and I came home, he took a nap and I did things around my house like laundry and straightening up toys (how does ONE child make such a huge mess??) and then we ran to Kohls real quick to return some shorts that didn't make the cut with Jon.

And then I made dinner, we ate it and Jon and Nathan left.

And here I am. Showered.

This might be one of the more boring posts I have ever written. :)

Earlier today, I was trying to take a picture of Nathan while he sat on his cute little chair that Gammy bought him this weekend and I said, "Nathan, take your paci out and say cheese!"

So, he yanked his pacifier out and did this:


Little sugar.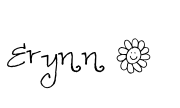 35 36 37 38