01 02

03 04 05 15 16 19 20 21 22 23 24 25 26 27 28 31 32 33 34 Guess what's available NOW on Kindle???! :)


My newest novella!!! You can read more on my site here and also on Kindle's site here! And remember - Kindle apps are completely FREE, so even if you don't have a Kindle, you can still read this fun, summer book on your computer or smart phone! I can't wait for you to meet Raina and Chip - I just loved writing their story. :)

AND... one of you will win a FREE copy of Fish and Chips on Kindle!! Leave a comment and I'll pick a random winner on Friday morning!

Goodness! So many contests!! YAY! :)

And so sorry to leave you hanging yesterday - it took a little longer for this to appear on Amazon than I thought it would. Ha! Let the contest begin!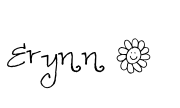 35 36 37 38