01 02

03 04 05 15 16 19 20 21 22 23 24 25 26 27 28 31 32 33 34 We've had a busy week and we've got an even busier weekend coming up! So, I have much to do, but I did want to write a quick blog before things got TOO crazy. :)

Nathan has ALWAYS loved Kody! He thinks Kody is about the coolest thing ever and pretty much exists for his personal entertainment.

And lately (this could be due to Nathan eating table foods that can now be dropped down to him), Kody has decided that Nathan is not as bad as he originally seemed. I caught them doing this the other day:


And I just thought it was the cutest thing! Someone loves his puppy.


Hugs are much better than Nathan sharing his paci with Kody (don't even ask).

Our friends Clint and Leigh Ann will be gone most of the summer doing a training in Colorado, so Nathan had to go see his friend Hayley one last time before they left. I think Nathan was more thrilled with her than she was with him. Ha! He might have to get used to it!! :) We'll miss you guys!


Last, Nathan and I went to the zoo yesterday with Melanie, Julia L., Jamie, Joel and Julia P. I am horrible about taking my camera with me to the zoo, but we got this one of the two of us while we were on the train. This might have been the only 1/2 second that Nathan wasn't bouncing off the bench with excitement. And I'm pretty certain that the man behind us was not part of the exhibits.


Overall, we had a great time at the zoo - no pun intended! Ha!

I'm SO happy that it's Memorial Weekend! Jon's last day of school is today - yay for the summer! Hard to believe that at this point last year, I was hugely pregnant and we were just counting down the days until July! What do you guys have planned for this weekend?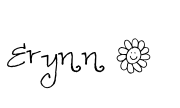 35 36 37 38