01 02

03 04 05 15 16 19 20 21 22 23 24 25 26 27 28 31 32 33 34 Last week, my parents rented a house in Durango and asked if we'd like to come along. Jon loves to snowboard, so it was pretty much a no-brainer for us. :) Bryant was back in town and Caleb and Cayce came too.


The house was GORGEOUS! And we had so much fun! Nathan got to hang out with the girls while all the guys went snowboarding and skiing. And we ended up not needing the snowsuit - it was very warm most of the time we were there and there was zero snow where we stayed.


We walked around downtown Durango, we went to the tiny little Durango mall and mostly just hung out at the house with a baby who did not sleep well AT. ALL.

Which means that his mom was exhausted the whole trip too. We started out on the wrong foot as far as sleeping went by forgetting his Pack N Play (we are awful parents). So, we went to Wal-Mart and found one on sale. Which we ended up taking back the next day because Nathan would NOT sleep in it. The next night, we barricaded off a little section in our bedroom for him to sleep on the floor, but I was so worried about him that I didn't sleep well and he didn't either.


Jon and I were talking about it and vacations are just different these days. I remember LOVING to go places when I was younger, mostly because the only thing I had to worry about was what souvenir to spend my babysitting money on.


Now, it's hard because Nathan just does not sleep well away from home, which just makes him a Grouchy Bean during the day. It makes me not anxious at all to go anywhere - so sad because I love to travel!


We still had fun though. We brought the game ImaginIff along and laughed and laughed while we played it and ate strawberry shortcakes during the evenings. I wish I'd gotten some pictures of that.


We celebrated our third anniversary this last week too. So, so fun!! :) We went to a little place here called the St. Clair Winery and Bistro that we'd never been to before and oh my - it was SO good! I got teriyaki-glazed shrimp kebabs and wow. Very delicious! We left there completely stuffed!


What have you been up to this spring?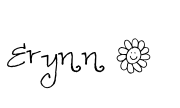 35 36 37 38