01 02

03 04 05 15 16 19 20 21 22 23 24 25 26 27 28 31 32 33 34 Good news!!!

Nathan is gobbling up the homemade baby food. YAY! This is seriously a huge answer to prayer, you guys, because this will save us so much on our grocery bills! He was getting to the point where he was eating two of those 3.5 ounce containers for breakfast, lunch and dinner. SIX jars a day! My boy can put away food - I'm already worrying about how we'll afford to feed this kid in ten years!!

Side note, but have you noticed how prayers change during your life? Five years ago, I would have never ever thought that I would be praying for my son to eat a pureed sweet potato. I told Jon the other day that praying has become one of the only conversation throughout the day that isn't half baby-talk. So thankful that God listens to us always!

Anyway, I've been very excited about him eating homemade food now. You can ask anyone I've seen in the last few days and they'll agree, mostly because I haven't been able to stop talking about it. :)

We went to Costco this weekend and they had a little wagon out on display, so naturally, we had to try it out. :) Doesn't he look like such a mini man in this picture??


He LOVED the wagon. And I thought it was awesome that there are cupholders in the side of it. Too fun - I know we had a wagon when I was a little kid, but the only thing I remember pulling in it was lemonade for our lemonade stands on the driveway. :)

I'm sitting here on my loveseat while Nathan is napping and I just looked up and saw this:


Oy. Again something that five years ago I would have never imagined my floors to look like. I'm a pretty neat person all-in-all, so sometimes this mess gets to me (it looks worse in person than it does in this picture, just so you know). Just noticed I've got one slipper on one side of the room and one on the other.

It was a crazy morning learning the fundamentals of crawling. :)

Has anyone been watching American Idol this season? I've got my bets on Lauren, but I thought Pia did a great job this last week too. Crazy how many people got cut last week, though!! Who is your favorite?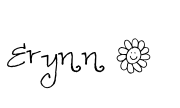 35 36 37 38