01 02

03 04 05 15 16 19 20 21 22 23 24 25 26 27 28 31 32 33 34 Saturday, my sweet friend Elisa got married to her equally sweet fiance - now husband! - Mario. :)


Photo courtesy of LatishaLyn Photography



See? I told you. So sweet! :)

So, last weekend was a crazy, crazy time filled with friends, tears, overflowing happiness, and insane schedules to try and fit nursing into. I will tell you this: It was a LOT easier being a bridesmaid before I got the new title of "Mom"!


Photo courtesy of LatishaLyn Photography


The wedding was

beautiful

and we had a fabulous time. Jon and I even got to get a little bit of dancing in - yay! :) And Elisa and Mario are so ecstatic and

so

in love.

It makes me happy. :)

And I'm SO thankful - my parents kept Nathan while Jon and I were at the rehearsal Friday night, and then also during the wedding and reception most of the day on Saturday. Thanks so much, Mom and Dad!! We just had to arrange a couple of nursing dates, because someone doesn't take breast milk from a bottle. Silly baby.

It sounds like he did wonderful with Gammy and Pops! He got to play in the toy basket...


He got to sit in the tub like a big boy...


And he even had a little bit of fun...


:) What did you guys do this weekend??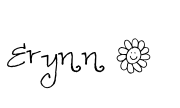 35 36 37 38