01 02

03 04 05 15 16 19 20 21 22 23 24 25 26 27 28 31 32 33 34 My dear friend Elisa is getting married on Saturday and tonight is the bachelorette party. I can't wait!



Was it really almost THREE years ago that Jon and I were in that same place?? Here we are at our rehearsal dinner.


Ha! Don't we look excited, nervous and completely, completely freaked out?

And a few days later on our way to our honeymoon in Durango, Colorado:


The honeymoon vacation is the best invention ever after the whirlwind of planning a wedding and getting married. I told Jon we should just do a honeymoon every year. :)

Now I'm curious!! If you are married, where did you go on your honeymoon? And if you're not, where do you dream of going?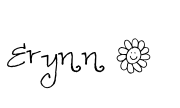 35 36 37 38